Leave for an inland waterways cruise leaving from our bases in Digoin, Homps, Cognac, Coulanges Sur Yonne, Carnon…
in Aquitaine, Bourgogne, Alsace, Ardennes, Charente, Canal du Midi…
You want to start cruising aboard a licence-free houseboat… But you're not an old seafarer and you have possibly never even been on a licence-free boat?
Don't worry, handling a boat is quite simple !
Life on Board
Cleaning deposit
A cleaning deposit will be required for the embarkation. It will be returned once the boat is returned clean. If you do not wish to clean the boat yourselves, you can have it cleaned.
Hourly navigation rate
Initially, the fuel tank is full. You will be billed on your return at an hourly navigation rate. This rate is different depending on the type of boat and the number of hours navigated. It covers the consumption of oil, fuel, etc … Count about 30 hours of navigation per week. The price of this rate may change with the price of fuel.
On some bases, you can purchase an "hourly navigation rate" package before departure, regardless of the number of hours done.
Locks
Going through the locks is free in France. The locks are normally open daily from 9 am to 7 pm, sometimes more. On some routes, there are restrictions like Easter Sunday, 1 May, 14 July and 1 November or different schedules depending on the season. Ask your travel agent.
Floods and drought
Some rivers and some canals are subject to flooding or water shortages, mainly in Spring and Autumn. These events may force us to change the departure base and you will then cruise on another waterway. In all cases, changes made to the point of departure or the proposed circuit do not constitute as grounds for cancellation or refunds.
Provisional boat driving licence – Waterways map
For customers who do not have a licence a temporary card will be issued for the duration of your stay after we have shown you how to operate the boat. As for the handling of the boat, do not worry, it is fairly simple and each team on the bases will take the time necessary to show you how the different equipment works and to teach the driving and mooring manoeuvres. The temporary licence (Carte de Plaisance) does not give access to some wide-gauge waterways: the Rhin river, Rhone river , Seine river , Loire river and so on. It is forbidden to use these waterways. Failure to follow this instruction will result in immediate discharge of the client, without refund. In addition, the cost of repatriation of the boat will be supported by the client.
Water / Gas
The water tank of your boat is full before your departure. A gas bottle of 13 kg is provided for heating and cooking.
Energy
The boats are not energy independent. There are essentially three sources :
The gas supplied by bottles supplying refrigerators (in some cases) and heaters, cooking plates, ovens.
The electricity is very often 12 volts or 24 volts and is stored in batteries, which supply some refrigerators, lighting and ventilation, and in some cases 220 volts, air conditioning, dishwasher, etc…
The engine, which produces heat for hot water and, due to a generator, produces the electricity stored in batteries.
Energy is scarce, and despite all the tricks used by boat builders, it cannot be used without restraint or provide the same comfort as in a house. It is therefore necessary to know:
That the engines must run at least 4 to 5 hours per day to produce electricity for use over 24 hours.
That the gas refrigerators (standard camping gas) are less effective in high external heat and should not be overloaded, the door must be opened as infrequently as possible.
That appliances using 220 volts must be used when cruising or moored, on a shore power when it exists, and they can not be used simultaneously (example : air conditioning + dishwasher). In some areas, shore supply is hard to find or in some ports, the amperage too low to use the equipment on board.
That the 220 volt plugs, where they exist, can only be used when connected to the shore supply.
Water supplies from 200 to 1400l allow autonomy for at least 2 days.
The fuel reserves allow autonomy of 60 hours, about 2 weeks.
Strong winds
The navigation on the Etang de Thau, in the Camargue region, but also on the ponds/lakes in Germany, especially on the Müritzsee and the Plauersee, is harder with strong winds, and requires the full vigilance of the pilot. If the wind is stronger than 4 Beaufort, we ask the captain to shelter himself in a port and to wait for the wind to decrease. In the case of the Etang de Thau, one ways between the Canal de Rhone à Sète and the Canal du Midi can be subject to change, or even cancelled, because of the weather conditions.
Technical assistance
Despite the care we provide for the maintenance of our boats, mechanical devices can sometimes be whimsy. In the case of a breakdown, a technical assistance is available 7 days a week. Please refer to the documents that were handed to you during the embarkation.
Our boats can be rented by a minimum of 2 people (1 adult and 1 child over 16 years old).
FLEET
OUR PRICE INCLUDES
THE PRICE DOES NOT INCLUDE
BUDGET
ACCESS
CLASSIC
PREMIUM
‐ The hire of the boat
‐ Its security equipment
‐ Crockery
‐ Linen: sheets, blankets or duvets, pillows and pillow cases except on the Budget Fleet Boats

Warning : Pillowcases and sheets are not provided on the Budget Fleet but the pillows and blankets are.
Sheets and pillowcases as well as towels and tea towels can be hired at the base.

‐ The navigation and lock tax
‐ The insurance of the boat
‐ A 13kg gas bottle
‐ Demonstration of how to operate the boat on the day of departure
‐ Demonstration of how to handle the boat and temporary licence on the day of departure
‐ Technical assistance 7 days a week from 9am to 7pm
‐ The cancellation insurance
‐ Food supply
‐ Personal insurance for the crew
‐ The one way fee
‐ Car park or garage for a car
‐ The waterway map which will be useful for preparing your cruise
‐ Bikes
‐ Cruise Plus Insurance (damage waiver)
‐ The hourly navigation rate which includes gas oil and all technical supplies for the boat*
‐ Cleaning of the inside and outside of the boat
‐ Cleaning set
‐ tea towel set
‐ Towel set
PREMIUM
‐ Cleaning set
‐ Tea towel set
‐ Towel set
‐ Concierge service
‐ Hotel service
Insurance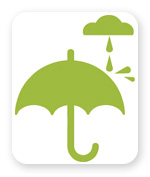 Assurance:
The FPP fleet is fully insured. However, we hope you will take care of the boat and its equipment. The insurance includes a franchise and as such, a security deposit will be sought in all cases before boarding.
Boat insurance does not cover the hirer and his crew, their responsibility towards others and their belongings.
Cruise Plus Insurance (damage waiver)
This insurance covers the interruption of your cruise, damage to the propeller, cycling, body damages, and guarantees buyback exclusively in case of damage of the boat (it does not cover the damage caused to the equipment of the boat: table, parasol, chair, electronic equipment, etc). The subscription to the cruise plus insurance does not dispense from giving a deposit for the boat during embarkation and is subject to a collective contract (copy of the general conditions on request).
Cruise Plus insurance
| | | | | |
| --- | --- | --- | --- | --- |
| Security deposit | 660 €/780 € | 780 € | 860 € /960€ | 1200 € |
| Boat category | 1 and 2 | 3 | 4 and 5 | 6 |
| Two day week end | 59,25 €/66.75 € | 70.50 € | 77.25 € /86.25 € | 108 € |
| Mini week | 67.15 €/75.65 € | 79.50 € | 87.55 €/97.75 € | 122.40 € |
| Week | 79 €/89€ | 94 € | 103 €/115 | 144 € |
| Additional day | 7.90 €/8.90€ | 9.40€ | 10.30€/11.50€ | 14.40 € |
Boat security deposit
The amount varies by type of boat. This deposit is paid before boarding. It covers the franchise and is handed back to you when you return the boat, if the boat and its equipment have not been damaged. Caution : this deposit must be paid in all cases, including in the case of a subscription to the Cruise Plus Insurance.
Cancellation insurance
Cancellation insurance (4% of the rental price) allows you to obtain the refund of amounts paid, in certain cases of cancellation (see general conditions of hire).
Inventory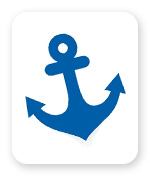 Armement :
Fitting out
Mooring ropes – life buoy – boat hook – mooring spikes – hammer – anchor – fenders – 10l bucket – water hose – gangplank
Safety equipment
First Aid kit – instruction manual – life jackets – fire extinguisher – Flashlight (battery not included)
Domestic equipment
Ashtray – deck brush – brushes – dishcloth – coat hangers – dustpan and brush – toilet cleaning set – clothes pegs – basin – dustbin – floor cloth
Crockery
Tumblers – wine glasses – soup plates – dinner plates – dessert plates – bowls – coffee cups – dishes – salad bowl – coffee pot – filter holder – water jug – knives – forks – spoons – salad servers – juicer – teapot
Cookware
Table mat – bread basket – plastic box – tin opener – bottle opener – corkscrew – vegetable knife – carving knife – ladle – skimmer – wooden spoon – carving board – pan – lid – frying pan – salad spinner – cooker or pot – sieve.
Linen
Bolsters or pillows – bolster or pillow cases – sheets – blankets or duvets
Warning : Pillowcases and sheets are not provided on the BUDGET FLEET, but the pillows and blankets are.
Sheets and pillowcases as well as towels and tea towels can be hired at the base.
To read Carefully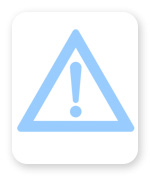 One-way cruise
Given the hazards that can occur, a one way holiday and its direction can not be confirmed until 48 hours before departure and an additional charge is requested before boarding. The one-way cruises are not possible with a fleet of more than 2 boats on certain bases
ONE WAY CRUISE*
(Costs to return the boat to another base)
| | | | | |
| --- | --- | --- | --- | --- |
| Boat categories | 1 and 2 | 3 | 4 and 5 | 6 |
| France and Czech Republic | 70 € | 90 € | 110 € | 130 € |
| Germany and Italy | 100€ | 100€ | 100€ | 100€ |
Bow thruster
Some boats in some bases are equipped with a bow thruster. This consists in a propeller placed in the bow of the boat, which allows you to steer the bow sideways. This bow thruster facilitates your maneuvers greatly. However, its use is delicate, particularly on a canal where the risk of inhaling weed and stones along the banks is important. In case of damage to the engine during the cruise, it is often impossible to repair. In this case, the stay will end with no bow thruster. If the client requires the bow thruster to be repaired during the stay, it will be at his expense. Because of the cruising hazards, it is possible that the boat you initially hired, with a bow thruster, is not available on the day of departure. In this case, it will be deducted on the base of a set price: 10 € reimbursed per day where the bow thruster is broken down during the stay.
Beds
There is no standard length and width of berth for boats. The average length is 1.90m but in some cases may be limited to 1.83m.
Double berths : they are on average 1.40m wide, but can be reduced to 1.15m
Single berths : they are on average 0, 80m, but in some cases they can be reduced down to 0.65m.
Coffin berth: berths named "coffin berth" have a low ceiling, with less than 1m between the mattress and the ceiling.
Convertible seat in lounge or dinette.
Heating and air conditioning
All boats are equipped with forced air heating. This is an element of comfort to warm up the inside of the boat. However, it does not maintain a constant temperature.
Air conditioning : This option, often limited to the lounge is an element of comfort that can cool the atmosphere by several degrees, 2 or 3 maximum, rather than maintain constant temperature, whatever the outside temperature.
The Tarpon 49 Quattro Prestige, Tarpon 42 Trio Prestige and Tarpon 37 Duo Prestige have air conditioning in the lounge.
Etang de Thau
In case on an incident non attributable to the rental company (net caught in the propeller, getting stuck, etc) and requiring the intervention and/or the towing of the boat via the SNSM or any other towing company, any expenses relating to this intervention will directly be at the client's expense.